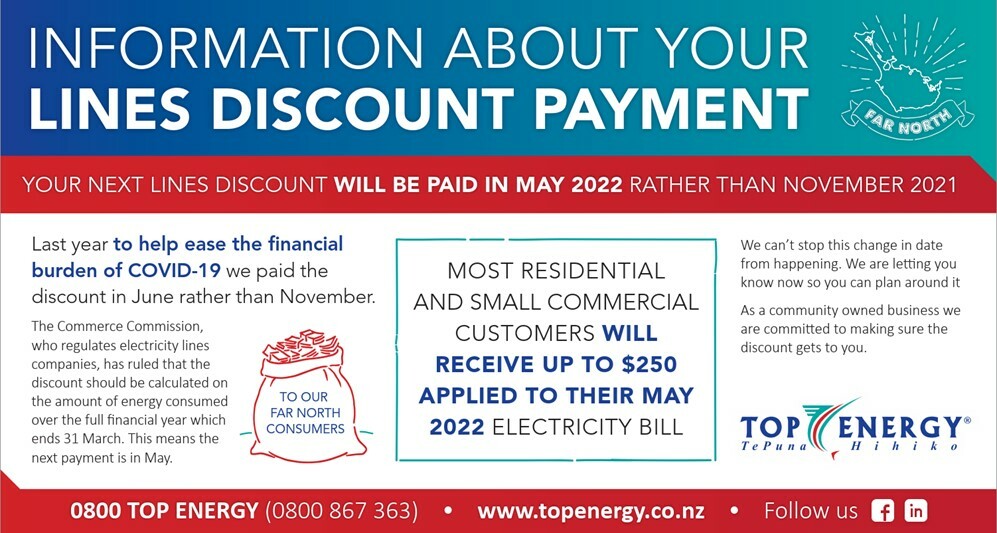 Top Energy is a trust owned by electricity consumers of the Far North. If you're connected to the Top Energy network, you qualify for a lines discount of up to $250 as a return on your investment.
Normally the discount is applied to your November power bill however due to a regulatory ruling from the Commerce Commission, the next payment will be in May 2022.
The Commerce Commission have ruled that it is in consumers best interests to receive the discount at the end of the financial year so it reflects the electricity used.
This means future discounts will be paid in May just before the winter period, assisting in a time when electricity bills are generally higher.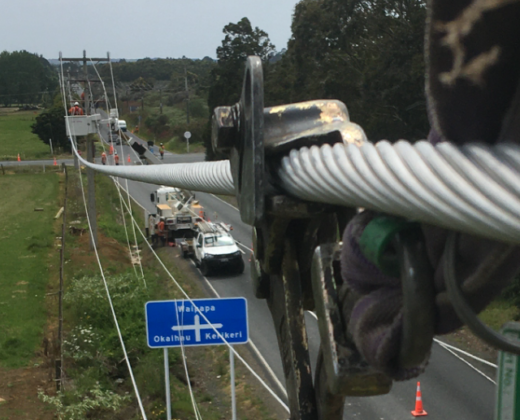 Publications and disclosures
As an electricity distributor, Top Energy is required to provide important information
Find out more
Send feedback
Provide feedback and find out about the formal complaints process.
Send feedback